8 December 2020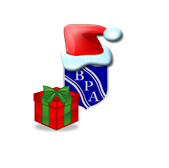 In the run up to Christmas we have lots of festive fun planned, including Christmas crafts, performances and more!
Where possible staff will record performances and upload these to either Class Dojo or the school website but we kindly ask for your patience as this is new to us and there may be a few hiccups along the way.
Pupils in FS1- Y6 will take part in a Christmas Poetry Recital, which has developed a pretty impressive competitive element across year groups, including some creative thinking about how and where poems can be performed!
Y1 & Y2 pupils have been busy rehearsing their Christmas Nativity performance!
Pupils who study percussion in Y4, Y5 & Y6 are looking forward to performing a Christmas Musical Extravaganza!
We have lots of fun Christmas craft activities planned for pupils in all year groups.
Staff and pupils are looking forward to our annual Christmas Dinner Day on Thursday 17th December.
And finally, this year we will be finishing the term by encouraging staff and pupils to wear a Christmas jumper and doing lots of fun filled activities on Friday 18th December!